#3. Prepping for the Journey
Prepare for success…
Careful planning from the start can lay the groundwork for your coalition's future success. Use the resources below to get started with key planning components.
What should we do to prepare?
Successful coalitions start with a solid plan. While preparing to build a coalition it is important to consider key stakeholders and potential member organizations from the community that have a priority interest in the topic or issue the coalition will address. During the preparation stage, consider the structure of the coalition, begin member recruitment, look into potential funding sources, and begin solidifying the initial vision, mission, and goals.
Forming the Vision mission and goals
During the formation stage, put careful thought into identifying the main issues the coalition plans to address, clearly describe what the coalition is going to do (mission), create a vision statement, and narrow down goals and strategies. If this isn't done early in the planning stage, there is a good chance that you will take a lot of detours and may not reach the final destination.
Developing a Sustainability plan
The CDC recommends that communities working towards achieving a sustainable, healthy environment create a sustainability plan. This plan would include putting consideration into and creating the following:
Develop a hopeful, yet realistic, vision of a healthier community

Identify common issues, and organize local resources accordingly

Connect people and organizations with one another.

Anticipate and prepare for changes in the coalition or community

Define what sustainability means to your effort

Proactively develop milestones to gauge the effectiveness of your coalition

Clarify policy strategies and activities in a formal action plan

Establish evaluation plans for determining the effectiveness of your coalition
Start Building a Coalition
Think about building a coalition like building a campfire: You need the right conditions, ingredients, and care and attention to maintain and sustain the fire. Carefully evaluate your community as you begin building your coalition.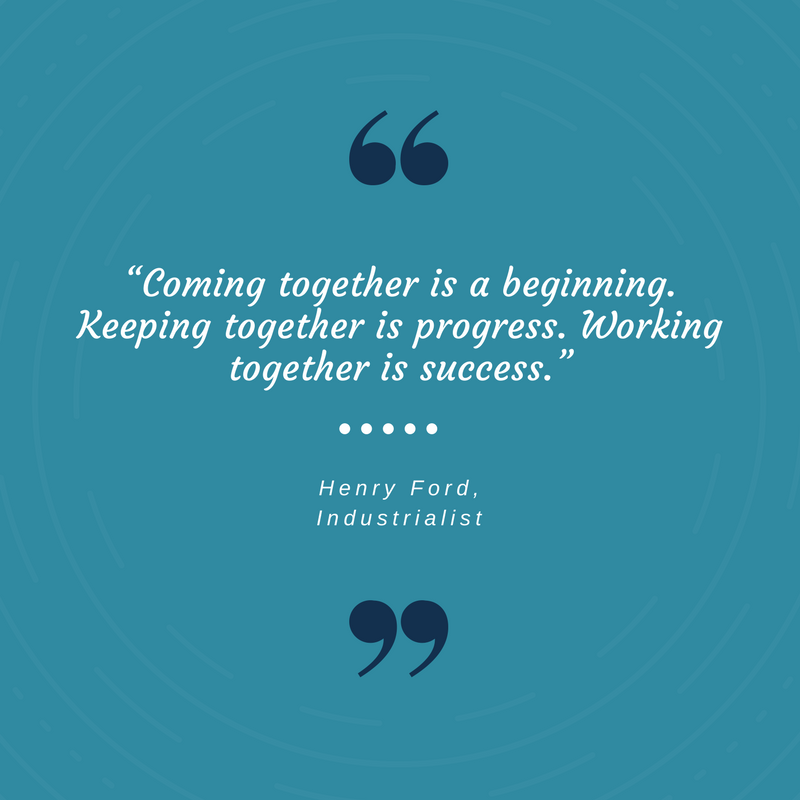 Creating a cohesive message
It is important that all members in the coalition share a clear and consistent message about the coalition's mission, vision, and goals. This creates a more consistent understanding of the coalition's purpose when it is presented to community members, local agencies, and local government. Think about creating and sharing an "elevator speech" for members to use when they speak about the coalition. Creating a one page organizational message for the coalition can also be a great way to ensure the information about the coalition is clear and concise.
Clarify objectives and activities for the coalition
The Spectrum of Prevention lists six types of interventions that can be utilized within a community. Each part of the spectrum is interdependent on the others to also function well. With this in mind, coalitions that focus on goals covering a combination of the items on the spectrum may see greater success.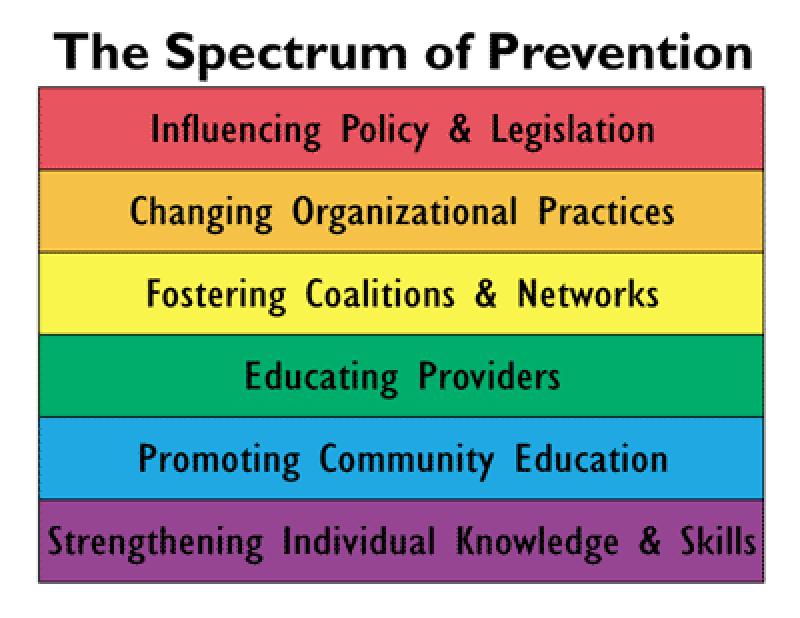 Butterfoss, F. D. (2013). Ignite!. Author House.
TEAM, S. P. G. (2003). A Sustainability Planning Guide for Healthy Communities. Center for Disease Control and Prevention.
Cohen, L., Baer, N., Satterwhite, P., & Wurzbach, M. E. (1994). Developing effective coalitions: an eight step guide. Contra Costa County Health Services Department, Prevention Program.