#1. Is the Journey Worth Taking?
Get started on the right path…
A community coalition is often started when a group of individuals in a community come together to pool their resources and take collective action on an issue or concern in a community. Beginning a community coalition takes careful consideration and planning. There are occasions when it can be much more effective to work with an already existing group in your community than to develop a new coalition. Use the resources below to help decide if a coalition is a good fit for your community's needs.
The Power of Community Coalitions
Well formed coalitions have the capacity to approach health changes at the environmental, behavioral, and social policy level – rather than just impacting health through individual level changes. Dealing with community level health problems can be complex, but coalitions have the capacity to develop complex solutions to health-related issues. Coalitions can facilitate collaboration between a wider variety of community sectors and maintain "buy-in" of local residents who will be impacted by the work of a community health coalition.
Don't Reinvent the Wheel
No one wants another meeting on their schedule – so it's important to figure out if there are other groups in your community who are already working on the issue. Even if it's not exactly the same topic or approach but related – you may be able to work with an existing group. If you're not sure if there are other groups, take some time to explore. This may seem like an extra step, but it will save time in the long run.
Is our community ready for a coalition?
Coalitions are built on collaboration and are often more successful when certain elements are already in place in a community. If your community has the following characteristics you may be ready to implement a coalition for health improvement.
Community awareness of an issue

Motivation from within the community

Small geographic area

Flexibility and adaptability in problem solving and task accomplishment

Ability to discuss, reach consensus, and cooperate

Prior success with community building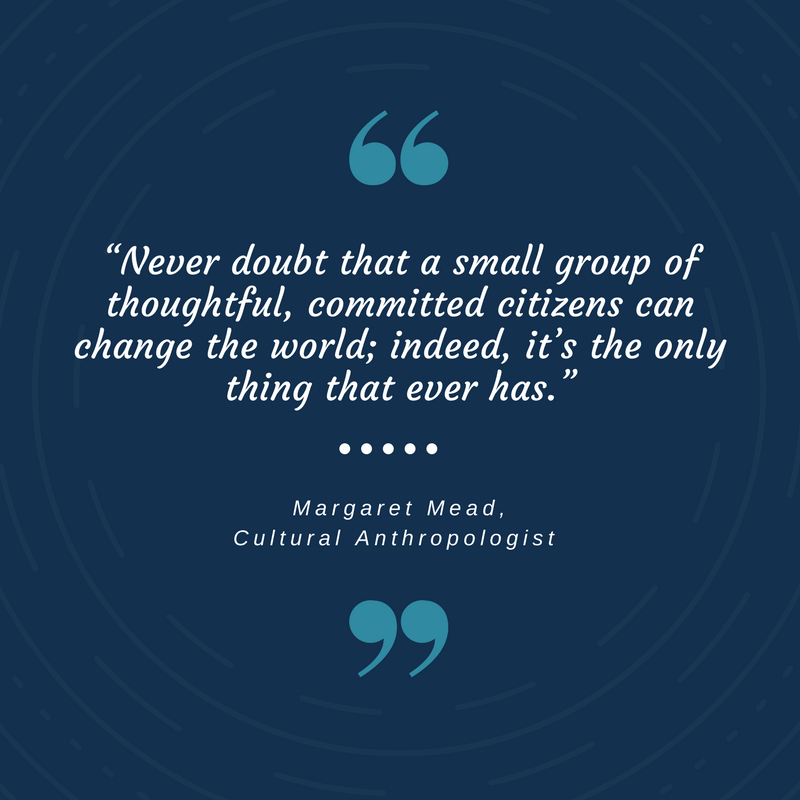 Why Start a Coalition?
The Community Tool Box suggests considering some of the following reasons why your community may start a coalition:
To address an urgent situation.

To actually obtain or provide services.

To bring about more effective and efficient delivery of programs and eliminate any unnecessary duplication of services.

To pool resources.

To increase communication among groups and break down stereotypes.

To revitalize the energies of members of groups who are trying to do too much alone.

To plan and launch community-wide initiatives on a variety of issues.

To develop and use political leverage to gain services or other benefits for the community.

To create long-term, permanent social change.
Is a coalition the right choice?
Still not convinced one way or the other? Starting a coalition to tackle a community health issue takes careful consideration. Use the checklist linked below to help determine if a coalition offers the structure necessary for your community's health improvement goals.
Butterfoss, F. D. (2013). Ignite!. Author House.
Cohen, L., Baer, N., Satterwhite, P., & Wurzbach, M. E. (1994). Developing effective coalitions: an eight step guide. Contra Costa County Health Services Department, Prevention Program.
Fawcett, S. B., Francisco, V. T., Schultz, J. A., Berkowitz, B., Wolff, T. J., & Nagy, G. (2000). The Community Tool Box: a Web-based resource for building healthier communities. Public health reports, 115(2-3), 274.
Mattessich, P. W., Monsey, B. R., & Roy, C. (1997). Community building: what makes it work: a review of factors influencing successful community building. Fieldstone Alliance.